Pest Control Worker Education Requirements
Understanding the Pest Control Worker Education Requirements is important for the Texas pest control professional that wishes to stay up to date with pest control changes and advancements.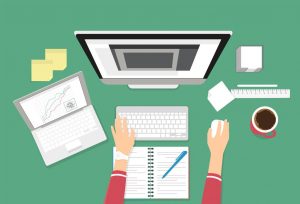 The professionals at Pest Control Courses® are dedicated to providing quality courses in Texas pest control education for the Texas certified pest control professional to re-certify his license.  Our online pest control courses are state-approved and a convenient way for busy professionals to earn continuing education credits.
Within the state of Texas, our 5 CEU and 10 CEU Online Pest Control Courses have been designed for the Agricultural Private, Commercial and NonCommercial Applicator.
We also offer an 8 CEU (hour) online course that has been designed to fulfill the training hours required before a structural technician in Texas may recertify his license.  Please note that Private Applicators may take this same 8 CEU (hour) course for the following continuing education credits (2 Law, 2 IPM and 6 General CEUs).
Lastly, we offer a 20-Hour General Online Course that has been designed to meet the training needs of Structural Apprentices in Texas.
The 20-Hour General Online Training Course mentioned above is required before a structural apprentice may work alone.  The training required before a Structural Apprentice in Texas may work alone includes 20 General Classroom hours plus 8 Category Classroom hours training and 40 hours hands-on training in each category the apprentice is working.
We encourage you to browse our impressive list of available online pest control courses. Learn about federal pesticide laws, formulations, nonchemical pest control techniques and even emergency procedures for spills and misapplications.  Once you've completed one of our online pest control courses, you can print off your CEU Certificate from the convenience of your own home or office.
Our pest control online courses have been designed to have practical application and while our continuing education courses are full of valuable and insightful information, they have been designed to be educational – not difficult.  There are no trick questions.
When you register for one of the continuing education courses offered by Pest Control Courses®, you are getting so much more than just a valuable education. With easy registration, instant certificate upon completion and a money-back guarantee, you're getting a customer-based service designed with you in mind. We don't hide behind a computer screen. If you need to speak to us, pick up the phone and call and our friendly staff will be happy to help you!
Contact us today to get started!