Pest Control Technician Training
If you are a pest control technician, state-approved technician training is required to recertify one's license or certificate to apply pesticides.  The Texas pest control technician that wishes to renew his license must obtain 8 hours of training before being allowed to re-certify his license.  The required 8 hours of training may be in the form of an online Pest Control Technician Training course.  Pest Control Courses® offers a convenient 8 Hour/CEU Online Course that satisfies Texas' required Pest Control Technician Training.  This course has been pre-approved by the Texas Department of Agriculture.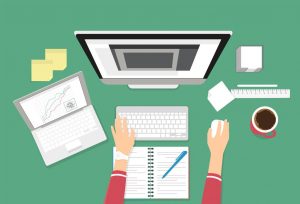 Traditionally, instructors have led pest control training classes via in-person classes. However, more options today have become available online, which is ideal for busy professionals with full-time work schedules. Pest Control Courses® offers five different online continuing education courses which Texas private applicators, agricultural commercial and noncommercial applicators, structural technicians and/or structural apprentices may take for training credit.  Please note that structural certified applicators are not allowed to recertify their licenses via online classes but must attend live training classes.
In our "10 CEU Online Course – Private Applicator" or our "10 CEU Private Applicator Course" , Texas Private Applicators are able to earn the majority of their credits online. Our 10 CEU Private Applicator Courses cover state-mandated content required for private applicators.  This includes 2 credits in laws and regulations, 2 credits in integrated pest management (IPM) and 6 general credits in pest management.  As a reminder, a Texas Private Applicator must obtain a total of 15 CEUs prior to renewing his license to apply pesticides.  Please note that only up to 10 CEUs may be obtained via online classes.  The remaining 5 CEUs must be obtained by attending live training classes.
Those that take our "5 CEU Online Course" will receive 1 CEU in integrated pest management (IPM), 1 CEU in laws and regulations and 3 General CEUs. This is a great option for commercial and noncommercial agricultural applicators, who may recertify their licenses through online classes once every two years (every other year).
*Please note that structural certified applicators must complete their pest control training via live training classes and will receive no credit for taking an online class.*
Designed With You in Mind
At Pest Control Courses, we've designed our courses to be packed full of valuable information while being easy to understand. With our courses, you can keep up-to-date on new technologies, protocols and procedures in the pest control profession. Our courses contain practical information and are not difficult to complete.  If you ever encounter an issue or have a question about one of our courses, please give us a call at 682-233-1599.  We will be happy to help you.
Register Today! for one of our convenient and affordable online classes.