California Pest Control Courses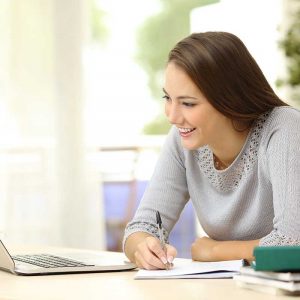 California Pest Control Courses take the pressure off of the licensed pest control professional.  No longer does the professional pesticide applicator have to drive across the state to obtain the continuing education credits required before renewing his/her license to apply pesticides.  Easy breezy –  just sign up and take one of our courses from the comfort of your home or office.  In most situations, just one of our courses will supply all of your continuing education needs.  Best of all, upon completing one of our courses, you can print off a copy of your continuing education certificate using a printer at your home or office.  No longer do you have to wait for this certificate to arrive in the mail.
Ultimately, we want you to succeed, which is why we offer easy registration, convenient California Pest Control Courses and a money-back guarantee. Although our courses are taken online, we never rely on automated support.  If you ever have a question or are experiencing technical problems, give us a call. We will walk you through it.
Our Telephone #: 682-233-1599.  E-mail: pestcontrolcourses@gmail.com
Each licensed applicator is responsible for keeping track of their CEUs and submitting them to the regulating entity when requested.  When you finish your pest control continuing education training, you will be able to instantly print off a copy of your continuing education certificate using a printer at your home or office.  Never again do you have to worry about this important document getting lost in the mail. Simply print and store your certificate of completion in a safe space for at least 3 years from the date it is issued.  You will need to provide a copy of this to the state official in the event you are audited.
Don't wait – register for your pest control CEU course today and get on your way to license renewal.
You Can Register today! by selecting one of our California Pest Control Courses offered below.
Have questions?  Call us: 682-233-1599.
Home